Set up Multi-Factor Authentication
This article shows you how to change your password if you are able to log in.
Enabling two-factor authentication allows you to increase your login security by requiring an additional step when logging in to PeakSignage.
In the top-right corner click on your name/profile icon. This will open a popup, then click the Profile button.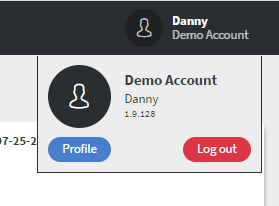 Turn on the 'Use 2 factor authentication' slide box.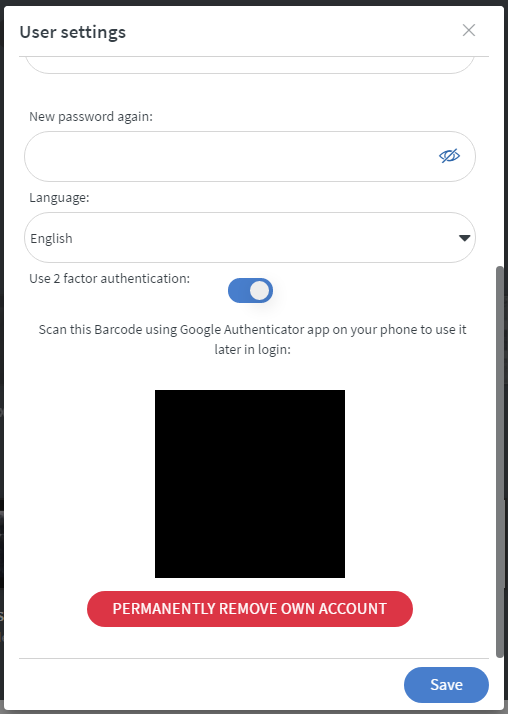 Download Google Authenticator from the Google Play Store for Android or Apple App Store for IOS.
Start the Google Authenticator on your phone.
Select the Read QR code mode, and scan the code on your Profile settings.
When the app successfully recognises your profile, you can save it to your phone.
Each time you attempt to log in you will be required to input a passcode generated by the Google Authenticator. This code will last for 30 seconds before it refreshes. You need to type this code into the One-time password field when on the login screen.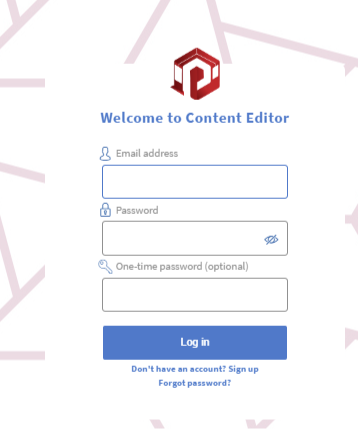 If you lock yourself out of the system (because something happened to your phone), your Client Owner or a System Administrator can help to resolve the problem.